Welcome to the main page of the Say Anything wiki!
What's new
August 26th 2008

Welcome to the Say Anything wiki! Your resource for all things about the American rock band Say Anything. I've been uploading a load of stuff and more will be coming soon. Feel free to contribute!


Lyrics of the Week
August 25th, 2016
"I'll silence you with sex and drugs and education"
Thoughts On a Liberal Education
Featured Media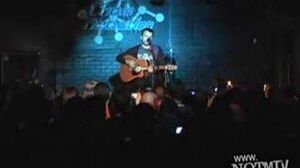 Ad blocker interference detected!
Wikia is a free-to-use site that makes money from advertising. We have a modified experience for viewers using ad blockers

Wikia is not accessible if you've made further modifications. Remove the custom ad blocker rule(s) and the page will load as expected.